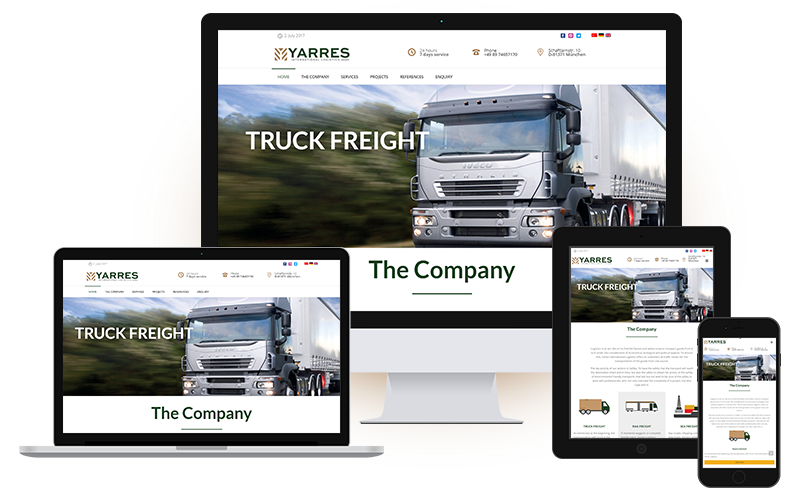 Project Description
Yarres Logistics, A multilingual website developed in 3 languages: German, Turkish and English. The website is consistent with its colors, images used in the website and how the website is translated.
It also has the user review system installed that their customer can fill and review their quality of service, of course separate for each language. Which is supported by google snippet and display rating stars in google search results.
The main thing in this website is its design, its neatness and how easy-to-interact the website is.
Multilingual Website

With GEO tracking and cache system installed in the website, it redirects the user to the language installed matching with the user's language, or redirect to the English version automatically. Just like any other website, it also adds a slug to the url path making each language separate from the other, and easy to understand and index for search engines.
Branding
The branding of this client is very neat and minimal, as the client required. But also follows its multilingual features in the letterhead as well. The business cards are designed in standard European size while the letterhead is in the universal A4.